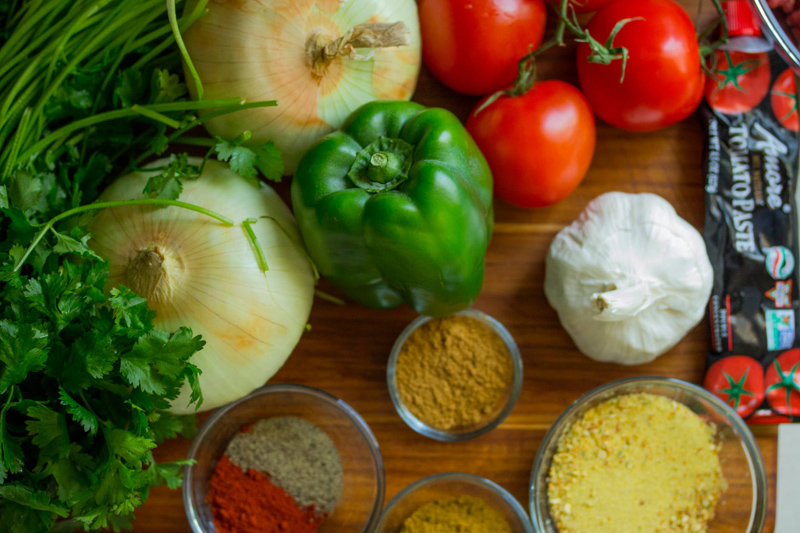 Essential information on Italian food and how to cook Italian
About Olive Oil


Understanding about the differences in olive oil will help you use this Italian gold appropriately.
Basics for the Italian Pantry


What spices, vegetables, and other staples should you keep in your kitchen?
Basics for the Italian Refrigerator


What meats, vegetables, and cheeses should you keep in your refrigerator?
Easy Frittata Recipe


Are you trying to cook a frittata for the first time? This is a great beginner recipe.
Gorgonzola Recipes


These recipes feature the rich taste of Italian blue cheese.
Great Kitchen Gifts


Looking for something useful to give someone for their first kitchen? These are sure to be appreciated.
How Parmesan Cheese Is Made


Parmigiano-Reggiano is the grand cheese of Italy. It is wonderful on pasta, soup, or as a cheese course. Its creation is a combination of artistry and hard work.
How to Cook Pasta


It may sound simplistic, but cooking pasta well takes knowledge and practice.
How to Make a Frittata


Frittata is one of the simplest Italian recipes. Beat a couple of eggs, add some seasoning, and fry them in a pan. That's the basic concept of a frittata. Here is how to make a frittata for two.
How to Make a Perfect Risotto


Risotto is the ultimate Italian comfort food. Here are a few basics for a perfect risotto.
How to Make Crème Fraîche


It's often hard to find crème fraîche in grocery stores. This recipe is easy to follow.
How to Make Gnocchi


Gnocchi are traditional Italian dumplings made with potatoes, flour, salt, and served with a variety of sauces. Find how to make Italian gnocchi in this recipe.
How to Make Mascarpone Cheese Recipe


Finding marscapone cheese can be difficult. When you do find it it can be expensive. Making your own is easier than you think.
How to Make Meat Pasta Sauce


Pasta and Meat Sauce is a classic Italian recipe. Also called Pasta al Ragù, this dish is always a success and a favorite even for picky eaters and kids. Find your perfect meat sauce recipe right here.
How to Roast and Peel Bell Peppers


Roasting peppers brings out the flavors and makes them more tender.
Italian Buffet Party Menu


You want to throw a party, but don´t want to spend the entire time in the kitchen. This menu is well balanced, but incredibly easy to do.
Italian Food Basics


Love Italian food? Want to know what the basics of Italian cuisine are? Find out why fresh, local and in season ingredients are what makes any Italian recipe so delicious.
Italian Vegetarian Food and Recipes


Delicious meat-less, vegetarian and vegan recipes are an integral part of the traditional Italian cuisine.
Sauces for Vegetables, Meat, Fish, and Pasta


These sauces serve a variety of purposes and can add "vitalità" to many of your dishes.
Sautéing Is Not Frying


What is the difference between sautéing foods and frying them?
The Mediterranean Diet


For a healthier lifestyle eat the Italian way.
Tiny Kitchen Product Reviews


If you have a small kitchen finding items that will multitask is important. Here are some great products for your small kitchen. They also make great gifts for graduates moving into a first apartment or using a dorm kitchen.
Tips For Using Basil


There are several types of basil, but sweet basil is the most known and commonly used in Italian cooking. Information and tips on using basil.
Torte, Tortelli, Tortellini & Tortelloni


Origins of Tortellini pasta, Ravioli and other Italian delicious foods. Tortellini recipes and more.
What is Cioppino


Cioppino is considered an Italian fish stew but is actually from the US. It´s a credit to Italian cooking traditions.
What Is Pancetta, Prosciutto, and Mortadella?


Cooks are often confused when they are instructed to use specific Italian meat products. Here is an explanation of a few basics that every good Italian home has on hand.
Editor's Picks Articles
Top Ten Articles
Previous Features
Site Map
Content copyright © 2018 by . All rights reserved.
This content was written by . If you wish to use this content in any manner, you need written permission.
Contact Cinzia Aversa for details.