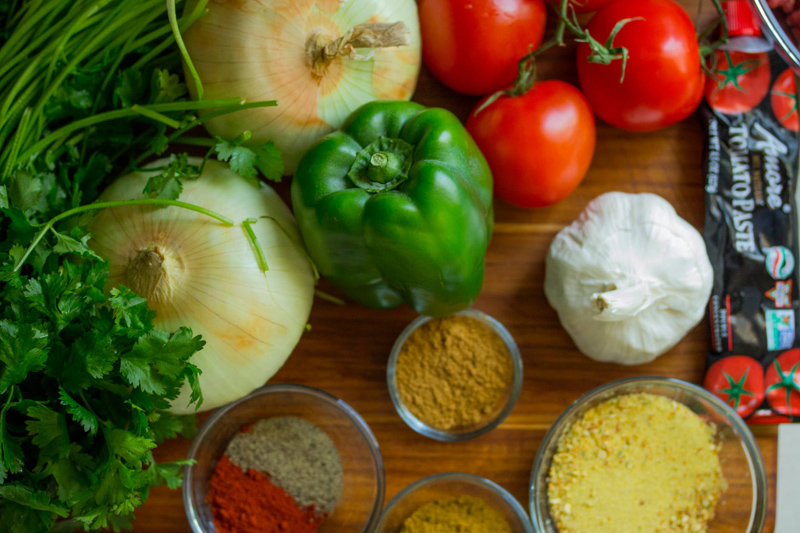 Italian Food Information
Brodo di Carne


A homemade, Italian meat broth that is delicate and light.
Chicken Tortellini Soup Recipe


How says homecooking has to be difficult? This soup is tasty and easy to make.
Cioppino -- Italian Fish Stew Recipe


This wonderful Italian fish stew is actually from the US. It´s a credit to Italian cooking traditions.
Eggplant & Mushroom Soup Recipe


This soup is rich, creamy, and delicious, featuring the tastes of eggplant, mushrooms, and lamb.
Escarole and Beans Recipe


Escarole and beans soup is an old traditional Italian recipe, usually made using Cannellini beans, an Italian variety of white kidney beans. This recipe will bring up memories of Grandma's old cooking to many Italian descendants, all over the world.
Fava Bean Soup Recipe


As the weather turns cold, warm up with this hearty soup.
Homemade Meat Broth Recipe


A homemade, Italian meat broth that is delicate and light.
Italian Beef Soup Recipe


This soup is hearty, yet fresh and sophisticated with the flavor of cilantro.
Italian Chicken Barley Soup Recipe


The basic chicken barley soup was a favorite of ancient Roman soldiers. It was easy to make, flavorful, and filling.
Italian Spinach and Apple Soup Recipe


This soup is surprisingly hearty and refreshing. The flavors of spinach and apple compliment each other perfectly.
Italian Vegetable Stock Recipe


This stock is a great alternative to chicken or beef stock. Make use of the wilted vegetables in your refrigerator.
Italian Wedding Soup Recipe


This ancient soup is perfect for formal gatherings, but also delicious at other times of the year as well.
Minestrone Soup alla Calabrese Recipe


This vegetable soup is prepared in the style of Calabria.
Minestrone With Navy Beans Recipe


This Italian classic of vegetables with pasta is given a new twist with Gorgonzola cheese.
Onion and Fennel Soup Recipe


Soup with the surprising licorice taste of fennel.
Pesto Minestrone Soup Recipe


This pesto minestrone soup recipe is rich in flavor and healthy ingredients.
Ribollita - Tuscan Vegetable Soup Recipe


Originally from Tuscany, Ribollita soup is made with cabbage, kale, beans and other vegetables, thickened in the end with bread.
Roasted Eggplant Soup Recipe


Hmmmm, this healthy soup is a great way to prepare for swimsuit season without feeling like you´re on a diet.
Roman Soup with Pasta and Vegetables Recipe


An old Roman soup made with varieties of greens or lettuces.
Stracciatella alla Romana - Roman Egg Soup Recipe


Stracciatella alla Romana, Roman style egg soup, is a typical soup from the traditional Roman cuisine. This soup recipe is very easy and fast to prepare.
Tomato Soup Recipe - Pappa col Pomodoro


Tomato Soup in Italy is traditional of Tuscany, where it's called "Pappa col Pomodoro" and it's a great comfort food. Find the recipe for this Italian Tomato Soup here.
Zuppa alla Provinciale -- Potato Soup Recipes


On a crisp autumn day, share some quiet time with family, friends, and one of these great potato soup.
Zuppa di Ceci - Chickpeas Soup Recipe


Chickpeas, aka garbanzo beans, are very healthy and wonderful to prepare in many different ways. In Italian they are called "ceci", and the classic way to eat them is in a soup, called "zuppa di ceci".
Zuppa di Cozze - Mussel Soup Recipe


Fresh mussels are delicious and welcoming in this soup.
Zuppa di Pomodoro - Tomato Soup


Tomato soup and crusty bread. The perfect meal for a cool fall day.
Editor's Picks Articles
Top Ten Articles
Previous Features
Site Map
Content copyright © 2018 by . All rights reserved.
This content was written by . If you wish to use this content in any manner, you need written permission.
Contact Cinzia Aversa for details.