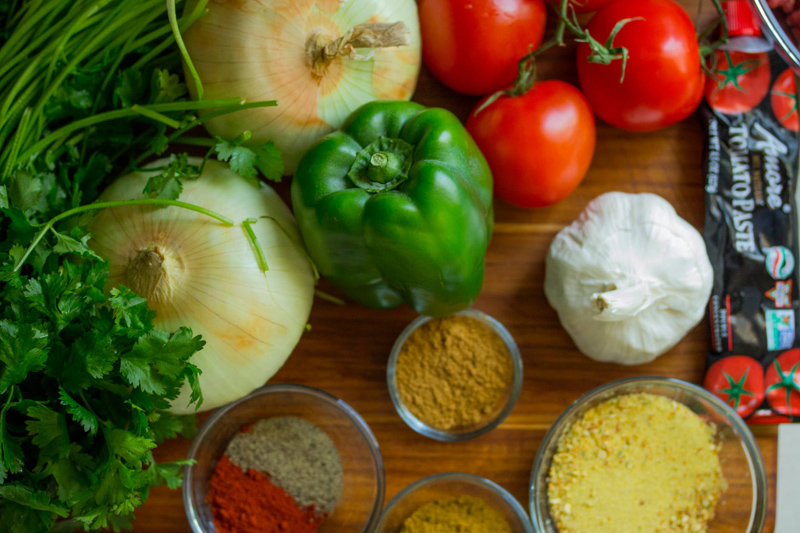 Find Italian dessert recipes here. Italian dolci can range from light and healthy to rich and decadent.
Almond Cinnamon Meringue Cookie Recipe


Meringue cookies are low fat and low in sugar. Enjoy these cookies as a light ending to a heavy meal. They make a healthy alternative to many desserts.
Amaretto Chocolate Mousse Cake Recipe


This is a mouth-watering dessert that will impress family and guests alike. Chocolate lovers will be forever in your debt. This cake is a spectacular treat for holidays or any day.
Amaretto Chocolate Soufflé Recipe


Try this Amaretto Chocolate soufflé recipe to surprise your guests at the end of a dinner party, to treat your significant other for a romantic Valentine's dinner at home, or just yourself in any special "me" time.
Angel Hair Pasta and Almond Pie Recipe


A fantastic dessert that is delightful to look at and even better to eat.
Anise Cookie Recipe - Biscotti all'Anice


These anise cookies are great to serve with coffee or tea as well as dessert with a small glass of sweet wine at the end of a nice dinner.
Aranci in Salsa di Marsala - Oranges in Marsala Sauce Recipe


This is a wonderful dessert to serve after a heavy holiday meal.
Bigné di San Giuseppe - St. Joseph's Day Pastries


Bignè di San Giuseppe are cream filled puff pastries traditionally found in any bakery or pasticceria of Italy on March 19th, when Italians celebrate Father's Day.
Biscotti dei Fantasmi -- Ghost Cookies Recipe


Cast a spell on your little goblins with these bewitching cookies.
Biscuit Tortoni Recipe


Here is the Biscuit Tortoni recipe, a delicious frozen dessert prepared in individual small cups and perfect to serve after dinner or at any party.
Black Orange Cake Recipe - Arancia Nero Torta


This chocolate cake is made with orange liquor and whipped cream. It is rich, dense, and decadant!
Bread Machine Panettone Recipe


Panettone is a traditional Italian dessert bread served during the Christmas season. This recipe is designed to let a bread machine do the major work for you.
Brutti ma Buoni - Ugly But Good Cookies Recipe


The name says it all--Ugly, but good. These almond and chocolate cookies are lumpy and irregular in shape.
Carnevale! Italian Sweet Fritters Recipe


Traditional Italian sweets recipes: Frappe, the Carnevale sweet fried pastries prepared during the days prior to Martedì Grasso or Mardi Gras.
Chestnut and Strega Pudding Recipe


Fall in Italy means chestnuts. Roasted chestnuts are sold on the street corners and eaten as a snack. Others are used in bread and desserts. This pudding is a classic fall Italian recipe.
Chocolate Dolcetti Recipe


These no-bake and gluten-free "dolcetti" (little sweets, in Italian) are small bite size desserts, very easy to make.
Chocolate Espresso Cake Recipe


This cake can be prepared for any occasion, from Mother's Day to a birthday party, or even just to cheer up your dinner table on the week-end.
Chocolate Espresso Meringue Cookie Recipe


A recipe perfect for dry winter weather. It's a flavorful but low fat dessert.
Chocolate Italian Pastry Cream Recipe


This chocolate version of basic Italian pastry cream is used for Zuppa Englese or St. Joseph Day pastries.
Chocolate Mascarpone Fondue Recipe


Chocolate Mascarpone fondue is an easy dessert recipe indicated for infinite occasions, from a romantic Valentine's Day dinner for two to a get together with family or friends.
Chocolate Terrine from Turin Recipe


This Turinese dessert is a rum-soaked chocolate terrine with cookies and almonds. Traditionally made with butter cookies, it can also be made with Vanilla Wafers.
Chocolate Zucchini Bread Recipe


This recipe makes delicious bread or muffins. This recipe uses sugar and sugar substitute to make it low sugar for an even healthier dessert or breakfast bread.
Christmas Mascarpone Cheesecake Recipe

Looking for a dessert recipe idea for Christmas? Try my Italian Mascarpone cheesecake with homemade cranberry sauce topping.
Crema Pasticcera - Italian Pastry Cream Recipe


This is the basic Italian pastry cream used for Zuppa Englese or St. Joseph Day pastries.
Crostata alla Marmellata - Italian Tart with Jam


Crostata alla Marmellata,the traditional recipe for the Italian tart with fruit jam or marmalade.
Florentine Love Knot Cookies Recipe


This variation on the fried pastry recipes of Italy comes from Tuscany. These cookies have the fresh flavors of lemon.
Frappe & Castagnole, Italian Carnival Fritters


The traditional Italian Carnival fritters, known as Frappe or Chiacchiere and Castagnole. Find the authentic Italian recipes for these delicious Carnival fritters described in this article. Buon Carnevale!
Italian Almond Nuggets Recipe


Almonds have been a staple of Italian cooking for millennia. It is no accident that almonds have been praised in great literature.
Italian Apple Tart Recipe -- Torta di Mele


Each region of Italy has its own version of the apple tart. This recipe is a variation of the tart that we had in Alpine city of Varallo Sesia. It does not have the gooey filling of an American apple pie.
Italian Cannoli Filling Recipe


The authentic Sicilian cannoli filling recipe, made with ricotta cheese and the addition of a few drops of orange blossom water, for an incomparable flavor.
Italian Easter Bread Recipe


Easter is quickly approaching! This bread makes a great table center piece or gift. Use your bread machine to do the heavy labor.
Italian Easter Pie Recipe - Pastiera Napoletana


How to make a traditional Italian Easter Pie - Pastiera Napoletana - the most famous Easter Italian dessert and one of the best Easter Pie recipes.
Italian Mascarpone Cheesecake Recipe


Want a great dessert idea? This Italian Mascarpone cheesecake is a scrumptious but lighter version of the classic American cheesecake.
Italian Orange Cookies Recipe


These cookies are light and not too sweet.
Italian Rice Pudding with Nutella


Rice pudding with Nutella and pine nuts is rich, creamy and decadent. This rice pudding recipe makes for an incredible dessert.
Moscato Wine Gelatin Recipe


Wine gelatin is easy to make and is a refined way to end a meal, either as a dessert or served with cheese. Here is an easy Italian wine gelatin recipe.
Mostaccioli Cookie Recipe


In Italian mostacciaoli means "mustache." These cookies are traditionally made in an "S" shape to mimic a handlebar mustache. Another tradition has it that Latin mustacea, a cake made out of �must� that is the unfermented grape juice.
Nociata - Honey Nut Dessert Recipe


This sweet treat is a Christmas recipe from Lazio region of Italy. It is simple, but the memory of its flavor will "stick" with you.
Orange Panna Cotta Recipe


Panna cotta in Italian means "cooked cream" and its recipe is rather simple, made with fresh cream, sugar and vanilla.
Oranges in Marsala Sauce


This simple, but elegant dessert is classically Italian. It is light, but colorful, and offers tantalizing tastes. Your guests will think you slaved for hours, but you will can just smile and sip your after dinner drink.
Pan di Spagna - Italian Sponge Cake Recipe


Often used as basis to make other desserts, Pan di Spagna is the name of the Italian Sponge Cake. An easy recipe for a great Italian cake.
Pan Pepato - Pepper Bread Recipe


Don´t let the name fool you, pan pepato is a rich chocolate dessert from Ferrara. It is served from Christmas day to Epiphany (the 12th Night), but is traditionally offered on New Years Eve.
Panforte Recipe - A Specialty of Siena


To describe this dessert as fruit cake does not do it justice. Try this rich Tuscan desert.
Peach Tart Recipe


A light peach tart made with ricotta cheese.
Peaches in Marsala Wine


A taste of summer available anytime of the year.
Pears Braised in Red Wine Recipe


This dessert is a Roman specialty. It exemplifies the simplicity and elegance of Italian fruit desserts.
Pitta M'Pigliata Dessert Recipe


This recipe is often referred to as Pita Piata. It is a traditional dessert from the Calabria region of Italy.
Pizzelles - Italian Wedding Cookie Recipe


These Italian cookies are delicious and delicate and are a sure hit at any fancy get-together.
Sesame Cookies Recipe


These cookies are tasty, toasty and crunchy sesame seed cookies. They could be described as the perfect cookie, flavorful but not too sweet.
Sicilian Cake with Chocolate Filling Recipe


A delightful cake recipe is a specialty of Sicily. It is filled with a delicious ricotta cheese filling.
Sicilian Cannoli Recipe


Among the Italian desserts, Sicilian Cannoli are probably the most popular, especially amid people of Italian descent.
Soffioni - Easter Ricotta Tarts with Saffron


A traditional Italian Easter mini tarts recipe from the Abruzzo region, made with ricotta and saffron.
St. Joseph´s Day - March 19th


Saint Joseph was the husband of Mary and the adoptive father of young Jesus. A humble carpenter, he did all he could to raise his son with love and caring.
Strawberry Granita Recipe


Granita is a traditional Italian dessert. It is a perfect for summer because it is icy and cool, with fresh flavors. The texture is closer to a snow cone than sorbet. It´s also easy to make with no fancy equipment other than a blender or food processor.
Struffoli Recipe


These little, ball shaped cookies are a holiday favorite for many Italian families. They are sticky but delicious.
Tiramisù Recipe


Tiramisù is probably the most famous and popular among the Italian dessert. "Tirami suʹ" in Italian means "lift me up", and the reason of such name is that, due to it ingredients, this sweet delight can really give you a shot of energy.
Torrone


Torrone is a traditional Italian candy that is served during the Christmas holidays. It can also be enjoyed at other times of the year!
Vanilla Ice Cream & Ricotta Cheese Recipe


This is an amazingly easy dessert that features all the flavors of the ingredients.
Venetian Carnival Fritters Recipe


Venetian Carnival Fritters or "Fritole Veneziane". Find the recipe for the typical bite-size sweets served all around Venice during Carnival.
What Is Gelato?


What is gelato, who invented it and what makes it so unique? Find out the difference between ice cream and italian gelato.
Zabaglione with Amaretti Recipe


Try one of Italy´s great contributions to the world of desserts.
Zeppole - Italian Fritters Recipe


Zeppole are a type of Italian fritters very popular for festivities like Christmas and Saint Joseph.
Editor's Picks Articles
Top Ten Articles
Previous Features
Site Map
Content copyright © 2018 by . All rights reserved.
This content was written by . If you wish to use this content in any manner, you need written permission.
Contact Cinzia Aversa for details.