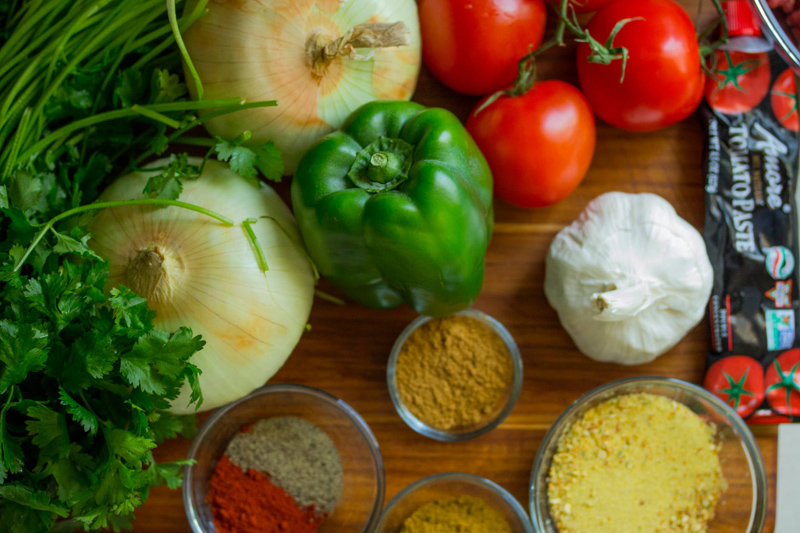 Just a little something to get your started.
*Antipasto Salads


Salads for antipasto and parties
Broiled Fresh Figs and Dates Recipes


These appetizers blend together wonderful flavors that reflect the Roman world.
Bruschetta


Classic Bruschetta recipes, history, how to eat it and pronounce it correctly.
Candied Walnuts Recipe


These walnuts are perfect for salads or antipasti.
Caponata - Eggplant Relish Recipe


This recipe is wonderful to prepare and have available to serve as an appetizer, take to work for lunch, or have a great meatless meal.
Cucumbers Filled With Tuna Antipasto Recipe


This recipe is unusual and elegant, bringing together fresh flavors for a memorable appetizer.
Fagioli & Tonno - White Bean & Tuna Salad Recipe


This is a fresh tasting antipasto that is very easy to make. It also makes a great lunch dish.
Fagioli all'Uccelletto - Tuscan Beans Recipe


Fagioli all'Uccelletto, white beans cooked with sage in a light tomato sauce, is a traditional Tuscan dish normally served with braised or stewed meats, like lamb, pork or sausages; it serves well also as single dish, for a light lunch, or as part of a rustic antipasto.
Fresh Mozzarella with Capers and Garlic Recipe


Fresh mozzarella makes a wonderful antipasto or light lunch. Try this great recipe!
Fried Calamari Recipe I


Calmari Fritto -- A great antipasto!
Funghi Ripieni - Stuffed Mushrooms Recipe


Large cap mushrooms, like Porcini or Portobello, are great stuffed and baked.However, you may very well use even smaller size mushrooms for this recipe.
Goat Cheese with Sun-Dried Tomatoes Recipe


Are you looking for an easy, healthy, and tasty antipasto? Here is a great dish made with goat cheese.
Grilled Eggplant With Cheese Recipe


The essential Italian vegetable served in a fresh and tasty manner.
Grilled Mozzarella Recipe


This is a fantastic appetizer, but easy to prepare.
Hot Garlic and Anchovy Sauce


A garlic lover´s dream! Bagna Cauda is not for the timid. It´s served in Italy for lunch or dinner.
Italian Appetizer Dips


These dips are healthy, tasty, and great for parties or lunches.
Italian Bruschetta Recipe


Bruschetta is always a great idea to serve as antipasto, snack, party food, or simply something to nibble on with a glass of your favorite Italian wine.
Italian Cheese Puffs Recipes


These recipes make terrific party antipasti. When planning a party arrange for food that doesn't drip or need a knife and fork. These cheese puffs are full of flavor and easy to eat.
Italian Mixed Antipasto


Enjoy an authentic Italian antipasto platter following this recipe.
Marinated Mushrooms and Eggplant Recipe


This recipe is a fantastic appetizer, cold lunch dish, or a snack when your feeling peckish.
Mozzarella in Carrozza Recipe


Mozzarella in Carrozza means "mozzarella in a carriage", and it is an Italian fried mozzarella cheese sandwich. Very delicious!
Olive Spread Recipe


This spread is terrific for bread or celery! It's a tasty, but easy appetizer.
Olive Tapénade - Olive Paste Recipe


This ancient Roman dish is the perfect appetizer.
Pomodori Ripieni – Rice Stuffed Tomatoes


Pomodori ripieni, rice stuffed tomatoes, are another classic Italian summer recipe. Stuffed tomatoes are usually served cold, as an antipasto, but also warm as a tasty primo piatto or side dish.
Ricotta Crostini Recipes


These crostini make tasty appetizers and are ultra fast to make. They also make great light lunches.
Roast Garlic Bruschetta Recipe


These are quick and light appetizers, perfect for a summer day.
Rustic Antipasto Recipe


As a WASP I used to wonder what anyone had against pasta. Antipasto means "before the meal."
Savory Italian Cheesecake Recipe


This is a great appetizer or party dish. Don´t let the work cheesecake fool you, this is not a sweet dish, but features luscious cheese and olive flavors.
Shrimp Marinated in Lemon Recipe


Try this easy, make-ahead dish! It's great as an antipasto or a light dinner.
Vitello Tonnato Recipe


Vitello Tonnato, sliced veal served chilled in a creamy tuna and capers sauce, is a classic summer dish in Italy. Try it as antipasto or entree.
Editor's Picks Articles
Top Ten Articles
Previous Features
Site Map
Content copyright © 2018 by . All rights reserved.
This content was written by . If you wish to use this content in any manner, you need written permission.
Contact Cinzia Aversa for details.