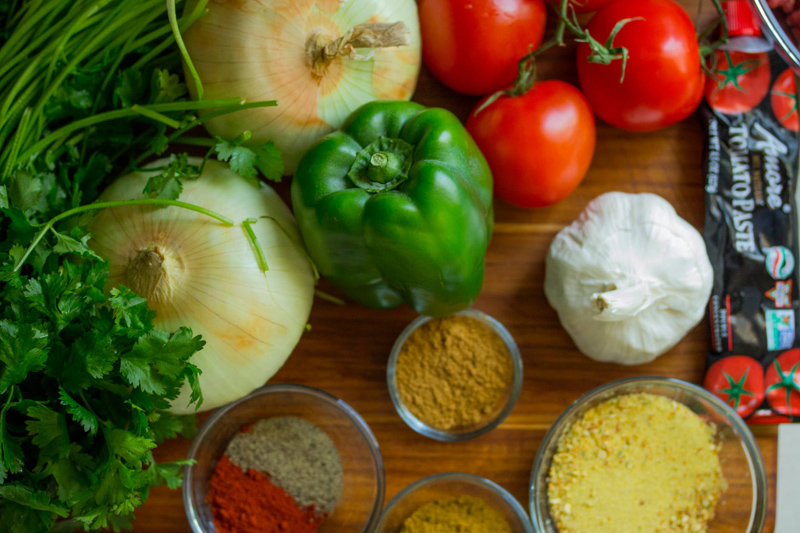 A wide selection of Italian seafood recipes.
Baccalà Fritte -- Fried Cod Recipe


This cod dish is a favorite memory of Christmas for many Italians and Italian Americans.
Baked Parmesan Crusted Fish Recipe


For this Baked Parmesan Crusted Fish recipe any type of fish can be used, cod, halibut, perch, salmon or even trout.
Baked Trout with Leeks Recipe


How to cook trout? Baked in the oven with leeks and white wine, this trout recipe is simple and rich with flavor.
Calamari Salad Recipe


It's hard to think of a more refreshing or quickly prepared salad.
Cioppino - Italian Fish Stew Recipe


Cioppino is an Italian-American seafood dish, similar to the Italian seafood stew "Zuppa di Pesce". Find the Cioppino recipe here.
Clam Soup Recipe - Zuppa di Vongole


Clams make for a hearty and healthy soup.
Fish with Creamy Fennel Sauce Recipe


The flavor of fennel marries well with fresh fish.
Fried Calamari Recipe


Calmari Fritto -- A great antipasto
Fried Calamari Recipe II


Calmari Fritto makea a great antipasto or meal of its own.
Grilled Fish Steaks Recipe


You can make this easy, but tasty main course either under the broiler or over an open grill.
Grilling Fish Italian Style


Italians from Sicily to Venice love to grill seafood. With a few tips you can grill easily and create delicious dishes.
Grouper Al Forno - Baked Grouper Recipe


Grouper is a fish with firm flesh and low in fat. It has a mild flavor which makes it great for those who are not big fish fans.
Italian Christmas Eve-Feast of the Seven Fishes


In Italy, the main reason for having a Christmas Eve dinner at home is to cook, eat and have a merry good time. In the USA, this is known also as the Feast of the Seven Fishes. Find the menu here.
Italian Christmas Eve: Feast of the Seven Fishes


Italian Christmas Eve dinner menu. In Italy, Christmas Eve, the USA Feast of the Seven Fishes, is a time for cooking, eating and having a merry good time with family and friends.
Italian Clam Soup Recipe - Zuppa di Vongole


Clams make for a hearty and healthy soup.
Italian Grilled Tuna Recipe


Fire up the grill and enjoy some great fish! This recipe calls for tuna steaks.
Lobster and Spaghetti Recipe


An incredible dish that shouldn´t wait for a special occasion.
Perch, Milanese Style Recipe


A basic, everyday way to prepare any fish fillet. This version features perch, perfect for Christmas Eve and the feast of the seven fishes.
Savory Italian Seafood Casserole Recipe


This is a soufflé like main dish which is great for lunch, supper, or a buffet.
Scungilli Salad Recipe


This dish is an annual favorite of Christmas Eve.
Seared Scallops and Asparagus Recipe


These scallops are presented with a creamy wine sauce made from marscapone cheese.
Shrimp and Mozzarella Kebabs Recipe


A fun and easy to make shrimp dish.
Shrimp Stuffed Green Peppers Recipe


Let this great dish sail its way to your next dinner party. Your guests will be impressed and you won't be rushed by this stress less dish.
Shrimp with Tomatoes, Lime and Parsley Recipe


This is a beautiful dish that is definitely one you´ll be adding to your own recipe file.
Smoked Salmon Roma Pasta Recipe


This quick pasta dish has a fresh, light sauce that exemplifies the healthy Mediterranean diet.
Snapper with Artichokes and Tarragon Recipe


This fish dish is brightened with tarragon and lemon. It is an easy dish with only five ingredients.
Sole Fillets in Marsala Cream Sauce Recipe


This dish combines together rich flavors to create a sauce that will leave you reaching for the bread.
Sole Florentine Recipe


Fillet of Sole Florentine Style is a delicious Tuscan recipe and a great way to prepare a delicate tasting fish like sole.
Stewed Baccalà Recipe


Baccalà, or salt cod fish, stewed in a light tomato sauce with potatoes and black olives, is traditionally prepared throughout the South of Italy as part of the Christmas Eve dinner and for the Feast of the Seven Fishes in the U.S.
Stuffed Calamari Recipe


This recipe uses the body of the squid to make a delightful dish.
Swordfish Agghiotta Recipe


Swordfish Agghiotta or "Agghiotta di Pesce Spada" is a traditional fish recipe from the Sicilian city of Messina.
The World´s Easiest Italian Shrimp Salad Recipe


I shouldn´t be giving this secret away...Every time I make this salad people rave about it and ask for the recipe. So, my gift to you is this tasty, (almost) work free salad.
Editor's Picks Articles
Top Ten Articles
Previous Features
Site Map
Content copyright © 2018 by . All rights reserved.
This content was written by . If you wish to use this content in any manner, you need written permission.
Contact Cinzia Aversa for details.