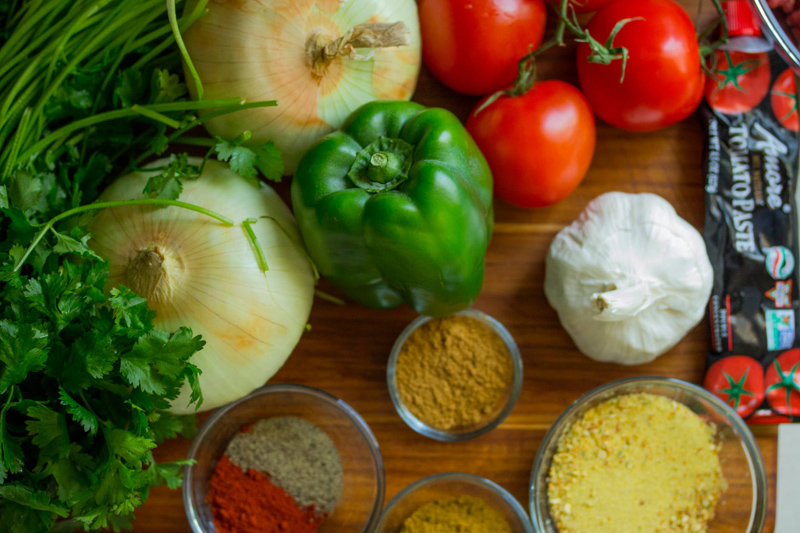 Pasta is one of Italy´s most versitile contributions to cuisine.
*No-Cook Pasta Sauces


These no cook pasta sauces are perfect for summer! They are fresh tasting and ready in minutes.
*Pasta Salads


A variety of pasta and rice salads
*Vegetarian Pasta Recipes


A list of vegetarian pasta recipes.
Angry Pumpkin Pasta Recipe


This recipe features flavors from Parma, Italy. Pumpkin is a traditional filling for ravioli and other other pasta dishes. Here it is cooked in cubes and spiced with red pepper flakes to make it arrabiata (angry).
Baked Ziti Recipe


This pasta dish is great comfort food, or an easy company dish.
Bolognese Pasta Sauce Recipe


This is a true Italian classic. You´ll love this recipe.
Butter and Tomato Pasta Sauce Recipe


A simple pasta sauce that has no equal.
Chicken Pasta Antipasto Recipe


This pasta salad antipasto is an excellent choice also for lunch.
Chicken Stuffed Pasta Shells Recipe


A tasty twist on stuffed shells featuring cheese and chicken.
Confetti Pasta Recipe


This dish is pretty, tasty, packed full of healthy veggies.
Creamy Chicken Fettuccine Recipe


Try this rich and welcoming pasta dish, perfect for company.
Creamy Pasta Primavera


Try this Creamy Pasta Pimavera, or Spring Pasta recipe, for a burst of spring flavors.
Creamy Tuna Pasta Recipe


This creamy tuna pasta recipe is very easy, super fast to prepare and ideal for a family dinner.
Easy Pasta Primavera


This is a quick and easy recipe using mango salsa.
Fettuccine al Limone Recipe


This is an incredible dish with the taste of fresh lemons and cream.
Fettuccine Alfredo Recipe


Yes, this a true Roman pasta dish. It´s not hard to make and definitely not low fat!
Fusilli with Creamy Sage Sauce Recipe


The taste of sage adds a new layer of flavor to the traditional creamy pasta sauce. The fusilli adds funky twists to the presentation.
Hazelnut and Asparagus Pasta Recipe


This tasty pasta dish combines the rich nutty taste of hazelnuts with the fresh, light taste of asparagus.
How to Cook Pasta


It may sound simplistic, but cooking pasta well takes knowledge and practice.
How to Make Meat Pasta Sauce


Pasta and Meat Sauce is a classic Italian recipe. Also called Pasta al Ragù, this dish is always a success and a favorite even for picky eaters and kids. Find your perfect meat sauce recipe right here.
How to Make Pasta all'Amatriciana


Pasta Amatriciana is a classic Italian recipe, part of the Roman cuisine. Find the Amatriciana pasta sauce recipe here.
Italian Gnocchi Recipe


Gnocchi are traditional Italian dumplings made with potatoes, flour, salt, and served with a variety of sauces. Find how to make Italian gnocchi in this recipe.
Italian Lasagna Recipe


Italian lasagna is always a great choice of food to serve for a dinner party, a gathering and also for an every day dinner with your family.
Lasagna with Shrimp and Scallops Recipe


Looking for something different? Try this great pasta dish on a Friday night!
Lobster and Spaghetti Recipe


An incredible dish that shouldn't wait for a special occasion.
Lobster Fra Diavolo Recipe


A luxurious and spicy pasta dish featuring the king of seafood!
Manicotti with Meat Filling Recipe


Manicotti are pasta tubes that can be stuffed with meat, cheese or vegetables. This recipe features a classic meat filling.
Neapolitan Macaroni Timbale Recipe


This timpano di maccheroni is tasty and a dish that is classic comfort food, while impressing guests.
Orecchiette with Broccoli Rabe Recipe


Try a this delicious pasta dish from the spur of Italy.
Orecchiette with Broccolini and Sausage


Orecchiette pasta is perfect with vegetable sauces. Orecchiette with Broccolini and Sausage is a great single dish recipe.
Pappardelle with Chicken-Liver Ragu


This Pappardelle pasta dish has a rich and delicious flavor, and will pleasantly surprise even that someone at your table who might not like the idea of having chicken liver in his pasta.
Pasta e Fagioli - Pasta and Bean Soup Recipe


There are many variations on this classic Italian soup recipe. This "pasta fasul" recipe is from the Emilia-Romagna region of Italy.
Pasta Primavera Recipe


A recipe that uses all the great vegetables of the season, with a garden fresh taste in a creamy sauce.
Pasta Shells With Gorgonzola Sauce Recipe


This dish features Italian blue cheese. This dish is perfect to serve with steak.
Pasta with Eggplant and Sausage


This rustic pasta recipe with eggplant and sausage is easy to prepare and will make everybody smile at your table.
Pasta with Salmon and Vodka Sauce Recipe


The vodka captures all the marvelous flavors in the skillet and relaeses them into the sauce.
Pasta With Shrimp and Feta Cheese


This pasta dish is easy to make. The flavors and textures offer interesting contrasts. You have the cool sauce and the hot pasta, with shrimp and feta cheese offering wonderful warm weather flavors.
Pasta With Spinach And Mushrooms Recipe


A very simple recipe that is still healthy and tasty.
Penne all'Arrabbiata Recipe


Arrabbiata in Italian means "angry," and this recipe is for a spicy hot tomato pasta. Enjoy!
Penne alla Vodka Recipe


This creamy tomato sauce will send a tingle down to your toes.
Penne with Turkey and Tomatoes Recipe


What to do with left over turkey? Try this delicious pasta dish.
Spaghetti alla Carbonara Recipe


Spaghetti alla Carbonara is a classic, delicious pasta recipe from Rome, made with eggs, pancetta and cheese.
Spaghetti alla Puttanesca Recipe


A classic sauce made with tomatoes, capers, olives, and anchovies.
Spaghetti alle Vongole Recipe


An easy version of the classic dish of spaghetti and clams.
Spaghetti and Meatballs Recipe


Spaghetti and Meatballs is a classic dish of the Italian-American cuisine. The pasta and meatballs recipe in fact was created in the U.S by Italian immigrants.
Spaghetti with Black Pepper and Cheese Recipe


"Spaghetti Cacio e Pepe", or Spaghetti with Cheese and Black Pepper, is a simple, earthy spaghetti recipe perfect either for a quick weeknight dinner or for a get together with friends as warming "primo piatto".
Spaghetti with Garlic & Olive Oil Recipe


Spaghetti Aglio, Olio e Peperoncino, with garlic, olive oil and red pepper flakes is a very simple but very satisfying pasta dish. Here is the recipe 
Spaghetti with Garlic and Fresh Herbs Recipe


Take advantage of your fresh herbs to create this interesting pasta dish.
Spaghetti with Shrimp, Tomatoes, and Capers Recipe


Try this flavorful dish, that´s easy to prepare.
Spinach and Ricotta Gnocchi Recipe


These spinach and ricotta gnocchi, the Italian dumplings, are made with few simple ingredients but are very tasty.
Spinach and Ricotta Pasta Recipe


This is an easy pasta and ricotta cheese recipe, with spinach, red onions and nutmeg, healthy and super delicious.
Sun Dried Tomato Sauce Recipe


A wonderfully simple, but tasty pasta sauce.
Take A Pasta Quiz!


Take our fun pasta quiz and test how much you know about the history and trivia of pasta.
Tomato and Basil Sauce Recipe


A quick, easy, healthy, and light sauce that everyone will love.
Torte, Tortelli, Tortellini & Tortelloni


Origins of Tortellini pasta e Ravioli. Tortellini recipes and more.
Tortelli con Zucca Recipe - Pumpkin Filled Pasta


This unique pasta dish is from Mantova and is considered to be the symbol of Mantuan cuisine. It combines sweet and savory flavors to bring a fresh taste of Italy to your kitchen.
Tortellini alla Panna con Funghi Porcini Recipe


This dish is a signature of the Veneto, tortellini served with porcini mushrooms.
Tortellini with Spinach and Gorgonzola Sauce


Rich and creamy, but not too heavy.
Tuna and Cherry Tomato Pasta Recipe


The sauce of this tuna pasta recipe is super easy, quick and requires no cooking.
Turkey Tetrazzini Recipe


This classic recipe is the perfect use for left over turkey.
Tuscan Spinach Lasagna Recipe


This recipe is lighter than many traditional lasagna dishes.
Ziti al Forno - Baked Ziti Recipe


This baked ziti recipe is easy and it can be prepared in advance, even the day before, and then simply reheated for a few minutes before serving.
Zucchini Lasagna


A great vegetarian take on classic lasagna.
Editor's Picks Articles
Top Ten Articles
Previous Features
Site Map
Content copyright © 2018 by . All rights reserved.
This content was written by . If you wish to use this content in any manner, you need written permission.
Contact Cinzia Aversa for details.