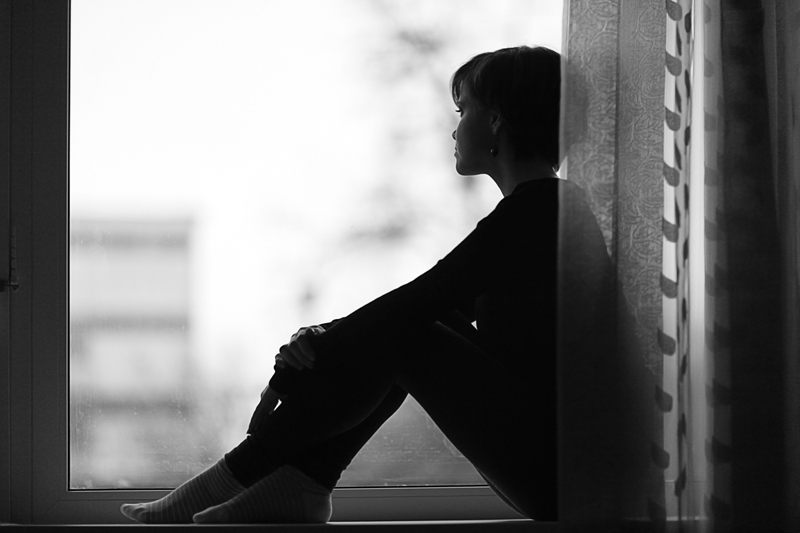 Child Loss Information
A Foundation in Her Honor


It's a strange feeling, that of knowing you must physically do something so that you won't perish in your sadness and yet so emotionally unmotivated you could just sit and do nothing forever.
A Garden Dedication


The local community has showered us with ongoing support. Here's a story of how they continue to honor our daughter and her life.
A Moment of Clarity


As the grief process shamelessly forces you on, you reach a point of desperately needing to find something to do, to take your mind away from the pain, if only for a moment. But at the same time, you don't want to not think of her for fear that you are losing her.
A New Christmas


Learning to live with Christmas again...
Being in Public after Your Child Dies


Going back into the public domain can feel terrifying after your child dies. Will I bump into someone I know? Will a stranger know how sad I am? Will I burst into tears? These are some of the questions you'll ask yourself before you venture out again.
Blaming Yourself for the Death of Your Child


We can think of so many questions to ask ourselves why we didn't do more to prevent our child's death. We can very often ask these questions and blame ourselves for what has happened.
Fake It Till You Make It


Trying to live and move forward after your child dies is one life's most tragic obstacles and I have found that the Fake it till you make saying applies under these circumstances, not so much as a formula to be upbeat but as a mantra of survival.
Grils, Dinner's Ready


I've always called it the bewitching hour. That hour before dinner. The hour when everyone melts down from their day. I miss it so much.
How to move your life forward, after death


learning to live again when you have nothing to live for
How to move your life forward, after death


learning to live again when you have nothing to live for
I Still Have To Be Mom


You don't even want to brush your teeth let alone be responsible for someone else. You just want to be numb. How is it possible that we can still be a mom to our living children?
If I Were A Pilot, I'd Ground Myself


Over the last 17 months, there is no way I could have performed any task that required any extensive level of thought. My thinking process is skewed, my thoughts are random and unfocused.
Into the New Year Without Our Children


A new year without my daughter feels incomprehensible. There is nothing to be excited about, there is no positive outlook. This calendar change is bleak and unwelcoming. There is no room among the sadness to make way for new and better ideas, attitudes and changes.
Let Us Help One Another


What I have seen and heard and felt over these past two years reinforces my belief in the human spirit and its power.
Living in the Moment


I have felt and understood the meaning of this phrase many times, in both good and not so good stages of life. But never have these words had a more profound meaning than now as I try to carry on living without my daughter. Living in the moment has become a necessity to survive.
New life after loss


When a child is born, after losing one.
New Year Reflections


Looking forwards and backwards on the cusp of a new year
New Year; New Beginnings


How can a grieving parent embrace a New Year?
Places and Things That Are Familiar


Trying to go back to familiar places or to redo some of the same activities is heart wrenching. You never know which place or activity is going to trigger a memory and if it does, how poignant will it be?
Self-Pity versus Self-Compassion


As a bereaved parent, I must remain diligent in paying attention to my feelings so as not to fall into the trap of self-pity while remembering to care for myself emotionally. We walk a thin line.
She Turned Ten Today


November the twentieth was our daughter's tenth birthday. But she wasn't here to celebrate it. We wanted to do something to remember her and honor her.
Socialising & Enjoyment


Learning to enjoy yourself socially once more
Sometimes I Don't Know What to Write


Last week, I caved. I compromised my goals in order to keep my sanity. This week I can write about it.
Thanksgiving Without Your Child


How do can we possibly give thanks when our child has died?
The Ball and The Jar


I call it the ball and jar analogy. Often I find myself referring back to it when I need help with my grieving, which includes my levels of patience and tolerance. This is my interpretation.
The First Year


The one year anniversary of our daughter's death is only 2 weeks away. We are stunned by this fact. It can't possibly be that she has been gone this long and we feel worse today than we did when it happened.
The Meal Has No Flavor


Doing things after your child dies is liking eating a meal that has no flavor.
To Go or Not Go, That is the Dilemma


For anyone who's lost a child, it is nearly impossible to fathom that life moves forward. It's not plausible that daily routines and events can continue on without our son or daughter. But the world does move forward; it does continue on and inevitably we are faced with moving with it.
We Are Not Who We Used to Be


We are not the people we used to be nor will we ever be again. No longer do we look at life the same. There is a shadow, a darkness that envelops all that we see.
Editor's Picks Articles
Top Ten Articles
Previous Features
Site Map
Content copyright © 2018 by . All rights reserved.
This content was written by . If you wish to use this content in any manner, you need written permission.
Contact Christine Phillips for details.