Italian Buffet Party Menu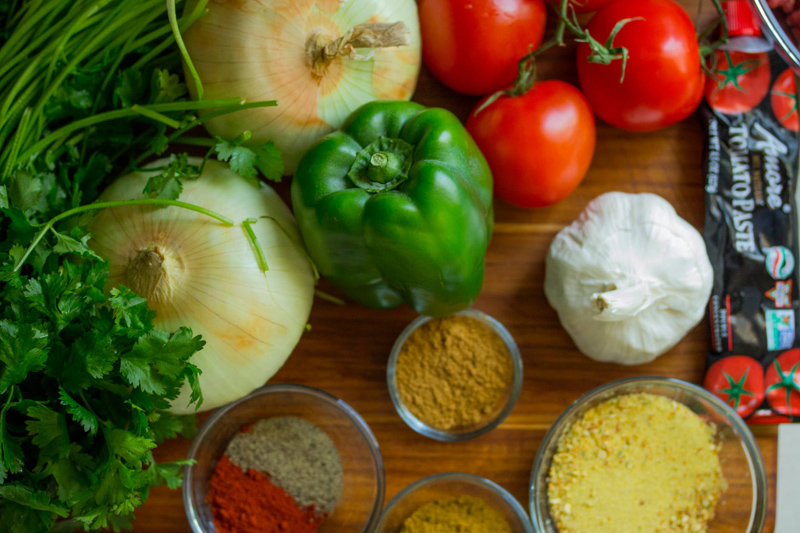 You want to throw a party, but don't want to spend the entire time in the kitchen. This menu is well balanced, but incredibly easy to do.
When planning a party for 5 or 50 you can serve dishes that are flavorful, but not strenuous. Its best to plan a few heavy items, and then lighter dishes to accompany them. The names of the dishes and drinks are hyperlinks to the recipes.
Main Dishes
Cal - Ital Roast Beef Sandwiches
These sandwiches are easy to make ahead and arrange on a platter. The peppers and pesto-mayonnaise can be prepared a few days before. Use small rolls so that the sandwiches are easier to handle when standing. You may opt to leave off the tomato so the bread doesn't become soggy.
The World's Easiest Italian Shrimp Salad
The shrimp lovers will love you. If the artichokes are too large cut them into smaller pieces. You don't want your guests to be dropping marinated artichokes on your couch.
Zucchini Pie Recipe
Comfort food! Bake in a 9" x 13" shallow pan. Cut into squares for easy serving and eating. This makes a nice "main" dish for vegetarians.
Spreads for Vegetables & Crackers
Olive Spread
Yum! Olives and chevré take this party standard to a whole new level of taste. You will want to prepare this spread at least a day before the party.
Goat Cheese with Basil and Sun-Dried Tomatoes

You can be creative with this recipe. Roll it into a log, cut into cheese coins, or place into a mold for a fancier presentation.
Vegetables & Crackers
Have an assortment of crackers and vegetables for the spreads. These give people a healthy option for nibbling. Don't overlook the celery stalks. They seem cliché, but celery makes a perfect holder for the cheese spreads. Celery provides a nice option for guests who may be interested in eating low carb.
Desserts
Panettone
What a delightful sweet to serve! Panettone is light and not too sweet. It can be cut in to small pieces, wrapped, and then brought out later in the evening. Serve with asti spumanti for an elegant finish to the evening.
Pan Pepato
What would a party be without chocolate? This dessert from Ferrara has a wonderfully spicy flavor to warm any guest. Again, this dessert can be made ahead of time and stored for the party.
Sesame Cookies
This cookie is an excellent example of how Italian desserts are often less sweet than their American cousins. These cookies have a satisfying crunch and the nutty flavor of the sesame seeds is pure comfort food. You can make them ahead of time, but be careful not to eat them all yourself.
Drinks
Don't complicate your drink menu. I will usually serve one cocktail made with spumanti. One year it may be Mimosas, another Kir Royal. One of the most popular cocktails that I serve is Spritz. This drink from Venice can be created to suit most guests tastes, sweet or tart. It also can be made in a non-alcoholic form with ginger ale or lemon-lime soda.
In addition to the cocktail of the evening, I serve soda and a good box wine, such as the Hardy's Shiraz. A nice change for winter parties is Vin Brulè, an Italian mulled wine.
Planning the Setup
Give as much thought to the flow of the party as the menu. In my home I place most food in the dining room, drinks in the kitchen, and one platter of Olive Spread and vegetables in the living room. This keeps the the traffic flowing, without everyone in the kitchen or the dining room. I don't put out desserts until halfway through the party. This focuses the guests on one set of dishes at a time.
What Should the Guests Bring?
Most of my friends are foodies who insist on bringing something to the party. I rarely say, 'Bring whatever you want.' Instead I focus them on a particular need I have. Do I want someone to bring cut vegetables? Do I want to add another dessert to the menu? One year I tasked friends with bringing the orange juice for the Mimosas. Guests honestly want to bring something that will make your life easier. Use this to your advantage.
With planning and preparation you can have a tasty buffet that can be set out and almost forgotten. You will want to enjoy the company of your guests.
You Should Also Read:
Champagne & Wine Cocktails
Mulled Wine
Antipasti Recipes


Related Articles
Editor's Picks Articles
Top Ten Articles
Previous Features
Site Map





Content copyright © 2022 by Paula Laurita. All rights reserved.
This content was written by Paula Laurita. If you wish to use this content in any manner, you need written permission. Contact Cinzia Aversa for details.